Posted on
By SVRN with Leigh Blackburn
Posted in Ride Diary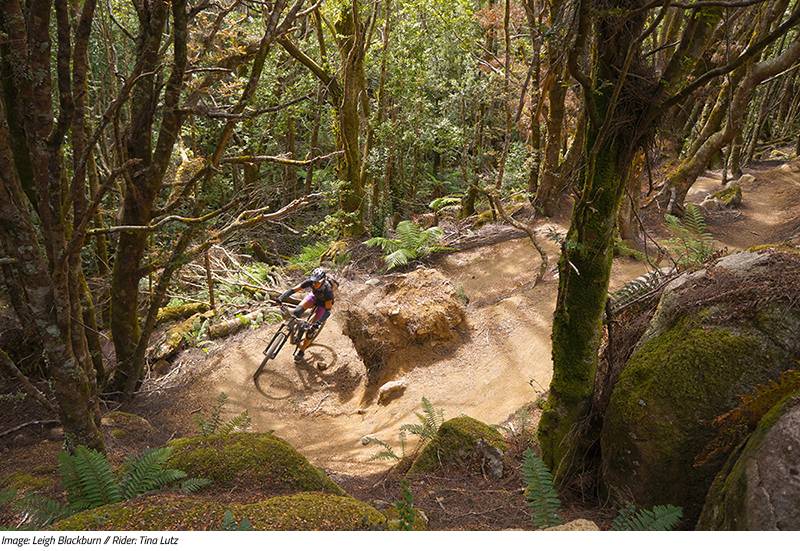 We all have that one adventure. The place we daydream about when we need to escape our current reality. For me, this is that one trip. I knew it the moment we started pedaling up our first trail, Axehead, actually, all six of us knew – Derby, Tasmania was about to steal our hearts. I've never encountered MTB trails purpose built with such attention to detail, with what I can only describe as true love for mountain biking made visible. Have I caught your attention? Good, because what I know for sure is that I will forever be dreaming of Derby's masterfully constructed singletrack, and longing for the piece of my heart that I left behind…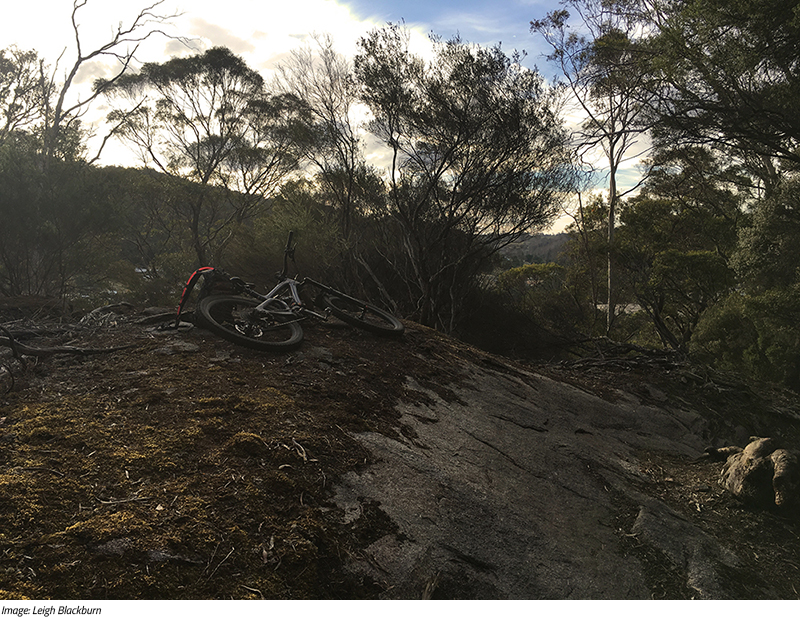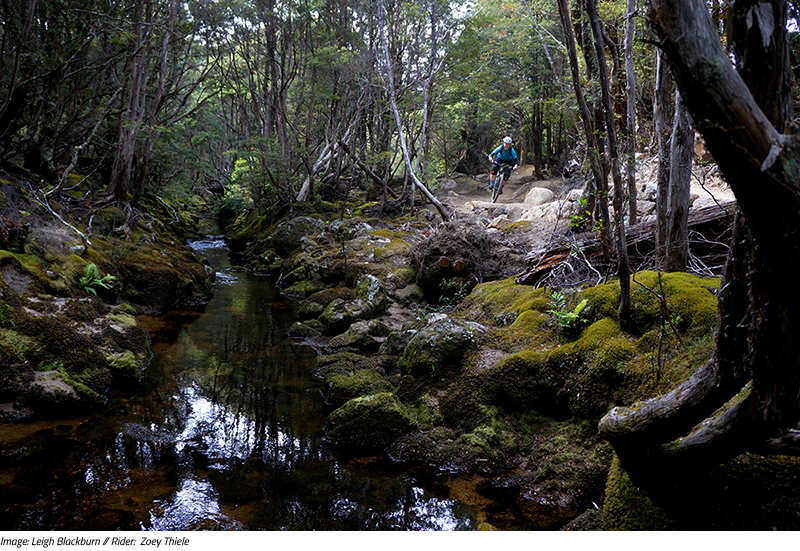 As we all know by now, mountain biking in Tasmania, found its place on the world stage in April of 2017 when the Enduro World Series showcased the sheer masterpiece that is, the beloved Blue Derby trail network. The lone guy of our group, Russ, described it best when he said it was as though the trails had a story to tell. Strangely enough, that's the perfect description. The network really did feel like a complete cast of characters; each track with a unique role to play, combined perfectly to tell the ultimate tale of doom and glory, challenge and success, conflict and resolution, all unfolding before you with the stroke of your pedal. Yes, I am swooning. We were all swooning - just look at those stoke faces!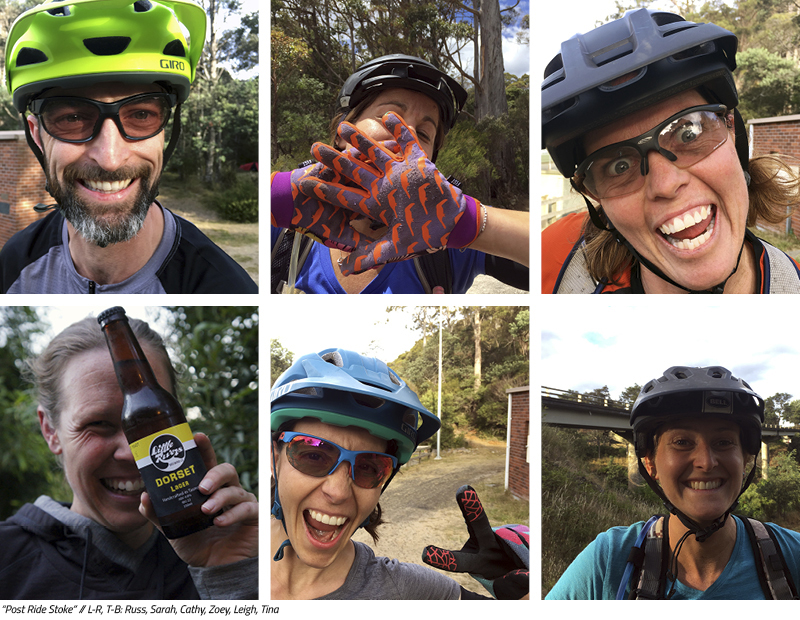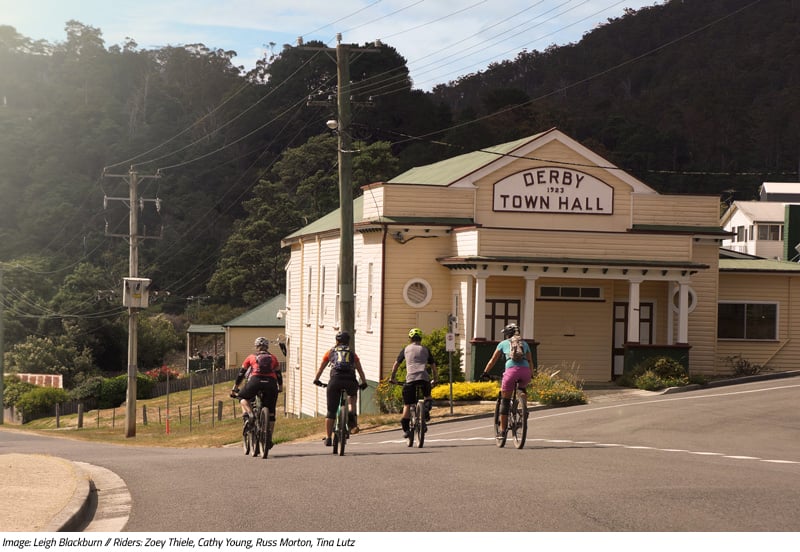 Interestingly too, each rider in our diverse group of friends found true love on a different trail (#youknowitsgoodwhen). Here's our list in no particular order:
Troutie for its ever changing and challenging, yet perfectly flowing terrain, but also for the views from town and of town.
Shearpin for its steep and relentless puzzle of boulder sized rocks.
Flickity Sticks for the easy-ride attitude and super flow turns.
Krushka's for bringing us to Troutie! Kidding (not kidding?). For a scenic climb that we actually enjoyed equally to the berm-fueled descent.
Atlas/Dam Busters downhill for a never-ending plunge through technical challenges, granite slabs and brappy berms (in addition to a lady shred of epic proportions).
Detonate for keeping riders humble since 2017 via its now-famous cracked rock chute.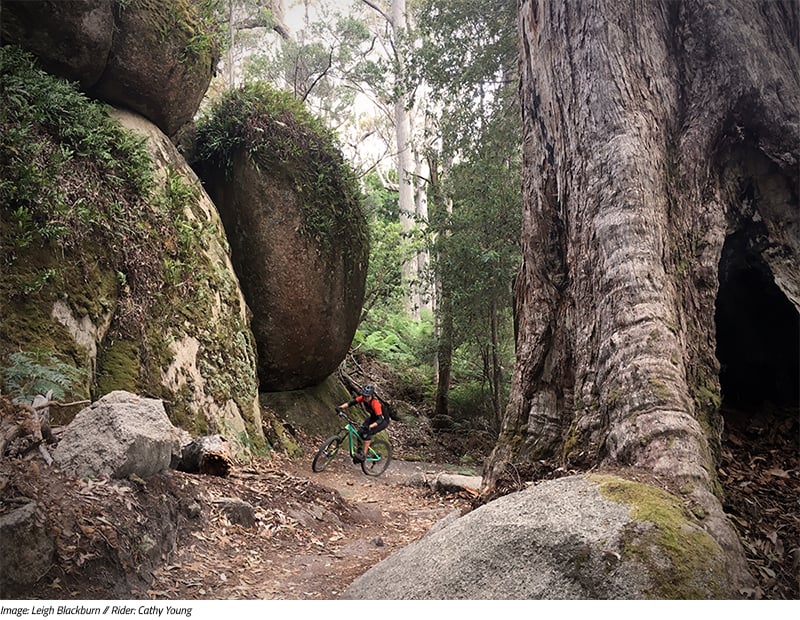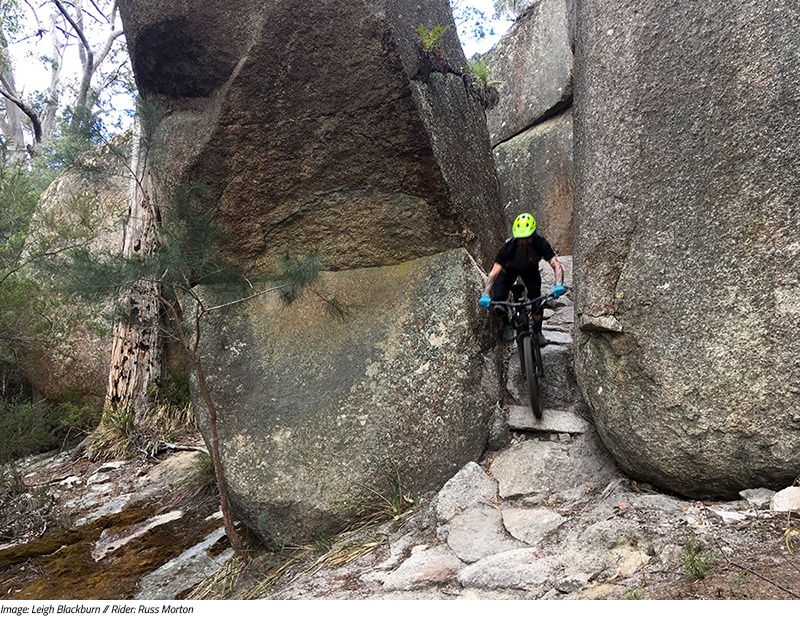 It would be impossible to overstate how much we loved this place – I mean, look at these photos (and we're amateur picture takers)! We rode until the sun was setting; we just couldn't get enough. Without a doubt the trails are world-class incredible, but Derby also has a laid back, small town vibe that will be hard to beat; so much so, that one member of our group is seriously considering relocating.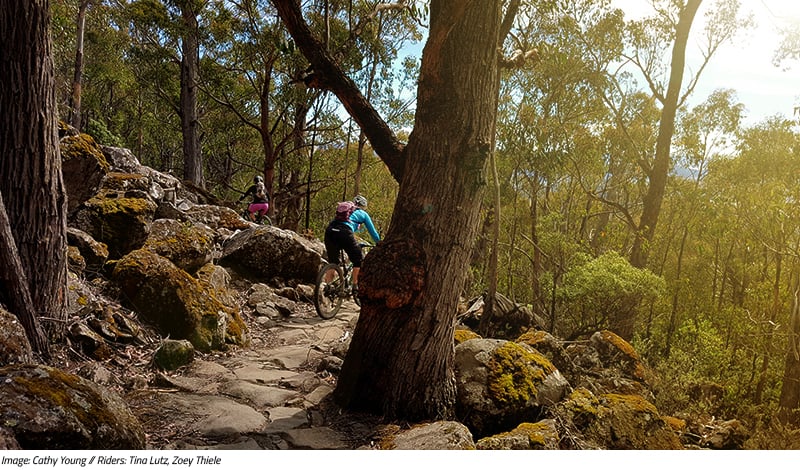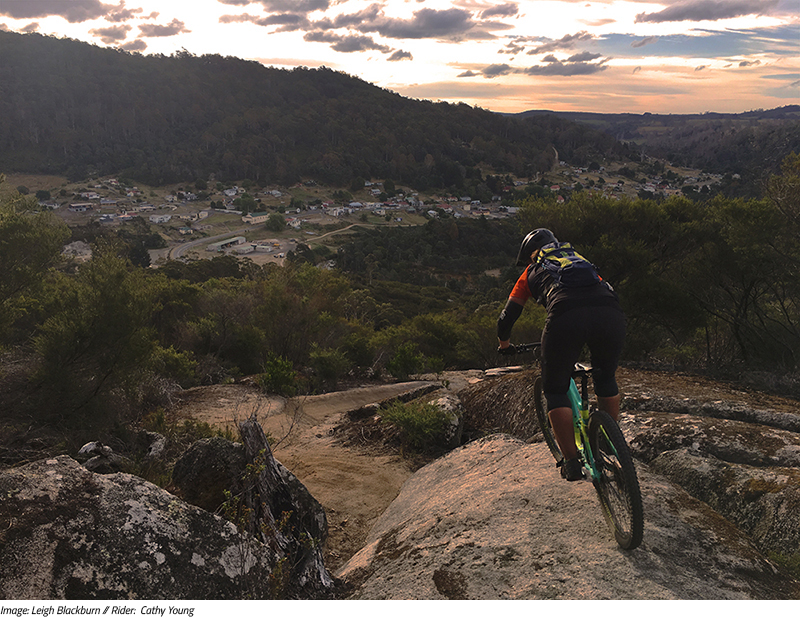 If you're looking to ride somewhere that's on the cusp of complete stardom, you may want to head to Derby soon. I suspect things may get busy, real busy. The recently unveiled Continental Enduro Series is scheduled to race the iconic trails this November 2018. Rumor also has it, there are plans for at least another 35km of sculpted dirt in the Blue Derby network and an additional 100km being added to nearby regions!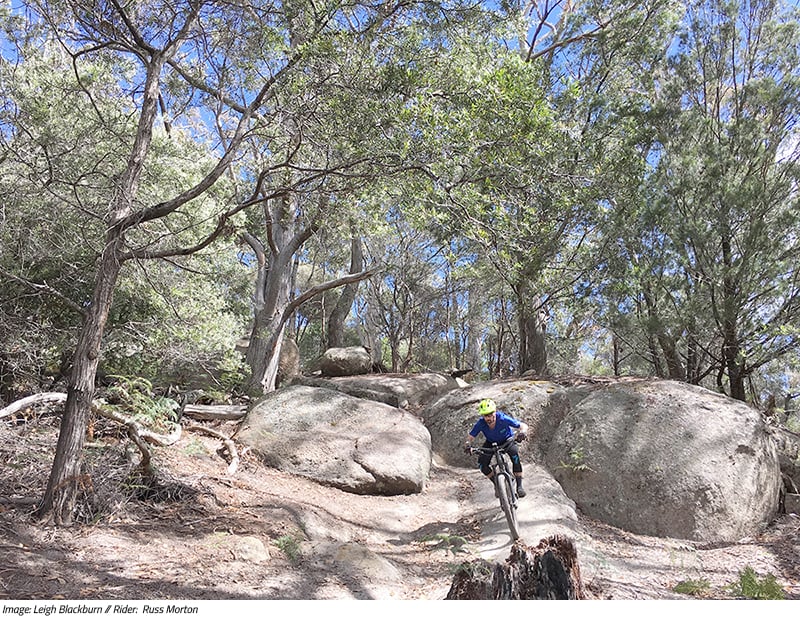 You can easily snag 4-5 of your best days ever exploring and decoding the network of singletrack, but if you're really smart, you'll stay longer and award yourself enough time for a second stop at Maydena Bike Park (located about 1.5 hrs west of Hobart). Sadly, we arrived a few weeks prior to their opening day, but from what we can see from their Insta feed, it's going to be mind-blowing.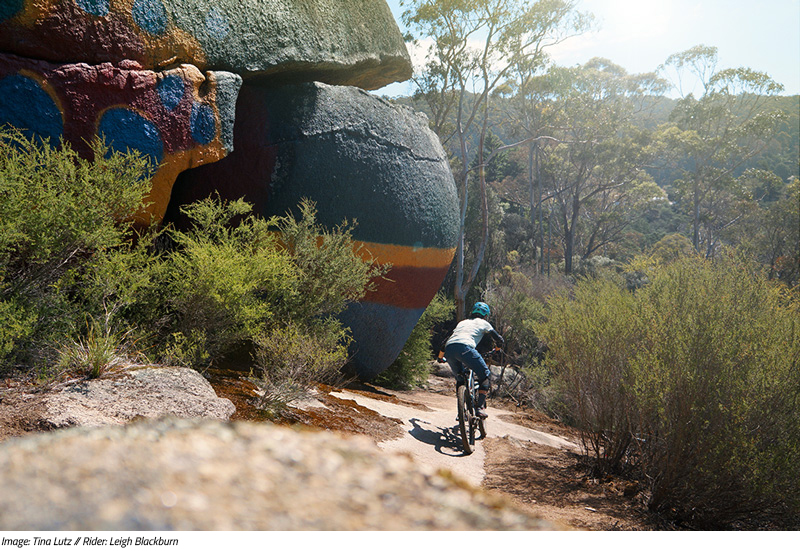 Because I'm sure you don't need any more convincing, below are a few useful links to help you plan your upcoming trip to my (and soon to be your) new favorite place:
Weldborough Restaurant (and Hotel)
We're off to New Zealand next, because you can't travel half way across the globe and NOT go there too, right? Stay tuned for our upcoming blog entry!
 Looking for the right gear for your next trip? Check out our online store or stop by Sovereign Cycle in Westbank, BC.