For a long time Williams Lake managed to keep their secrets relatively safe, but with local legends like James Doerfling, and Mark Savard propelling the 'Puddle', it was only a matter of time before there would be a leak. When your secret is so good, it catches the attention of high profile events like the BC Enduro Series (BCES) two years in a row, you can easily predict that things are about to get busy, real busy.
That's because the riding scene in Williams Lake is like the community itself – colourful - with trails to suit literally every type of rider. You've got freeride zones at Farwell Canyon, cross country networks at South Side and Fox Mountain, DH descents at Desous, not to mention full-on enduro rides on the Westsyde.
Now you can likely see why I've always wanted to visit Williams Lake! Would you be surprised to learn it's not nearly as far from Kelowna as it seems? You can do the drive in a little over 4-1/2 hours and it's a pretty scenic one too. With the BCES promising to give us the goods on the Westsyde, I knew this was the year to have a little racing/exploring weekend in the Cariboo!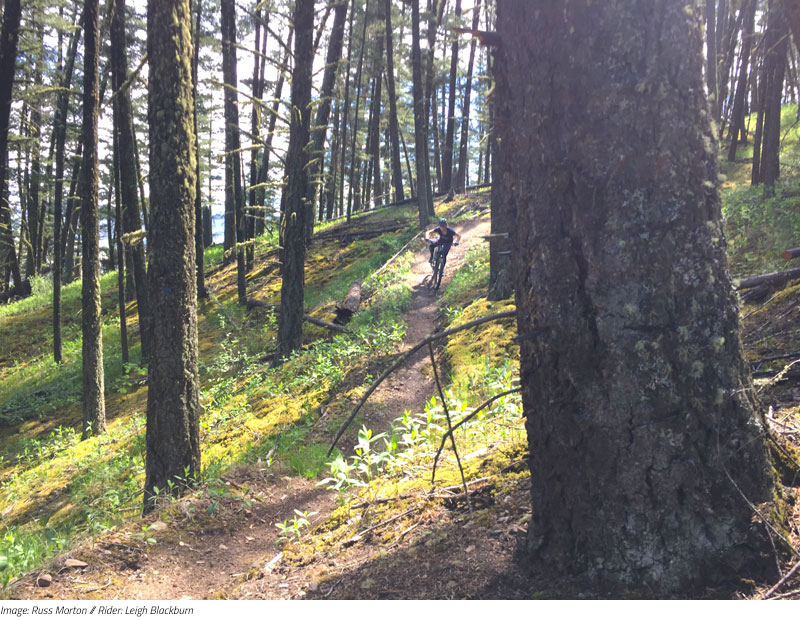 Our first stop was to Red Shreds where they were just getting ready for their Friday night ride. Some may say that shuttle culture is dead, but it was easy to see with the sheer number of trucks loaded down with bikes (and as many visibly stoked riders), that in Williams Lake, it's alive and well. I was about to find out why.
The BCES route was exciting, exhausting, and sometimes terrifying all at the same time! Between pre-riding (full shuttle access) and race day, (partial shuttle access) we covered more than 75km with over 1900m of climbing. That's because the Westsyde trails start off with a fairly pedal-focused, mellow slope, but soon turn sharply downhill as you approach the river valley. With trails like Dead Sailor and Sweet Pete getting you waaaay over the back of your bike, you're pretty much surfing downhill and, at times, along some fairly exposed cliff sides. I heard the mantra of "death to the left" repeated more than once! But, the soil and vegetation in Williams Lake isn't all that different from what you'll find in the Okanagan, so I felt comfortable with the loose over hard conditions - it's just much steeper and rowdier up there.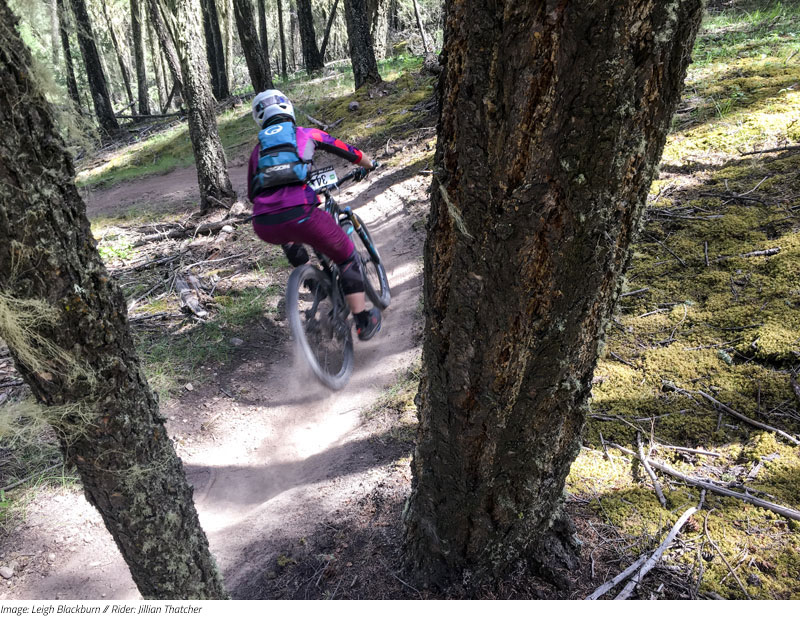 Within the next few days we managed to explore the Westsyde and Fox Mountain. Sadly we didn't have a chance to hit up Desous this time, but with a bit of local recon I learned Desous is getting a climb trail. So, if you're not into long shuttle roads and you want to earn your turns, 2018 may be the year to ride it. Here is a must-ride list for the Puddle as well as a few I'm saving for the next visit:
Must ride:
Dead Sailor and Sweet Pete (steep, exposed, and loose!)
For next time:
Twizzler (best on your small bike)
Don't let the recent wildfire stop you from visiting the Cariboo next year. The locals will appreciate your support and you will be rewarded with an experience only Williams Lake can deliver. Oh, and while you're up there, you've got to stay with Juniper Trails Bed and Breakfast and eat at The Gecko Tree Cafe and Red Tomato Pies!
Looking for trail advice for your next trip? Stop by Sovereign Cycle in Westbank, BC.
Save
Save
Save
Save
Save
Save
Save
Save
Save
Save
Save
Save
Save
Save
Save
Save
Save
Save
Save
Save
Save
Save
Save
Save