Even though I grew up on Vancouver Island, I'd never been to Cumberland to ride. Maybe Cumberland wasn't even on the map as a ride spot back in the 90's and early 2000's, I don't remember…

I cut my riding teeth on the short, wet, technical trails of Victoria and now often long for something more rooty, more rocky, and steeper than what the Okanagan has to offer so, I travel to ride as much as possible.
Cumberland seemed like a great place to spend a long weekend; I mean, the Village logo includes a pick-axe and shovel – we must be in the right place! The local trail system can be accessed meters away from main street; just follow the stream of vehicles with bikes on the back! No, seriously, every second car is loaded with a bike or two. On first glance, it seemed like we might actually be "where the mountain biking is legendary", and if the BC Bike Race is any indicator, they might not be far off with this tag line. Over the next four days, we learned that this sleepy little Village may become legendary for more than just the ride – it has a killer brewery, bakery, taqueria, and coffee stand for starters.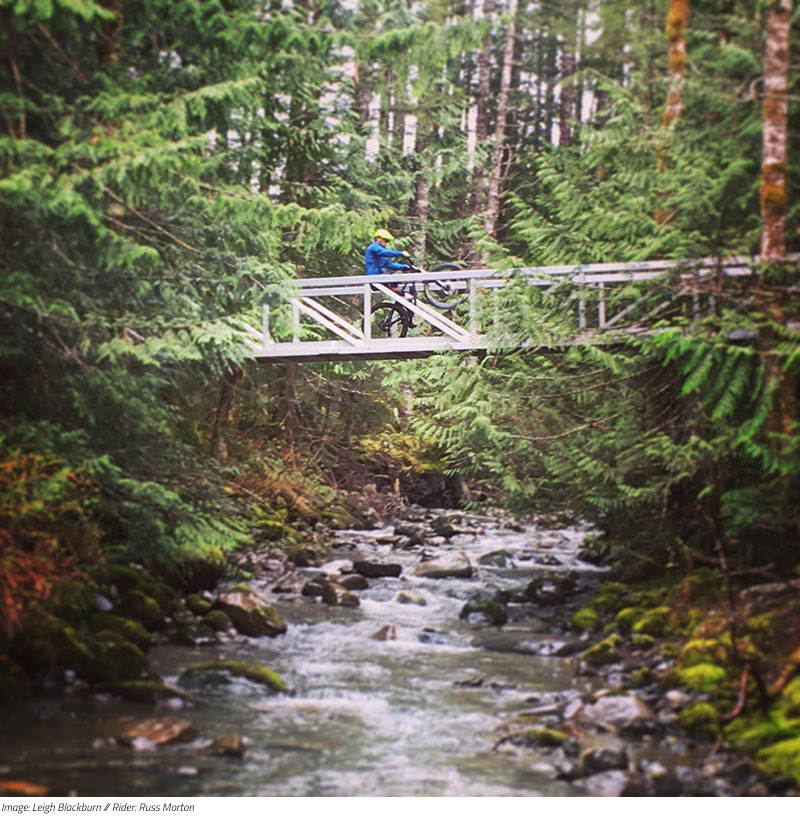 After a quick stop at Dodge City Cycles for some trail intel we spent the better part of 3 days covering 60km of Cumberland Forest's finest descents. There is a lot of active logging in the area meaning many of the higher, longer descents were closed during this trip. That didn't seem to matter though; there are so many trails, we realized pretty quickly that hitting them all was likely unrealistic. We did, however, find some true gems and would highly recommend the following must-ride trails as well as a few left to be checked off when we return, and return, we will!
Missing Link > Two and a Juice
Lower 50:1 DH Segment
For Next Time:
But back to logging; the trails in Cumberland would not be legendary without a killer community of people to protect them. Specifically, the Cumberland Community Forest Society (CCFS) who have been purchasing large parcels of parkland back from the logging companies in order to protect and preserve them for future generations. Secondly, the United Rider's of Cumberland (UROC) who not only raise money to aid the CCFS, but manage and maintain the trails. So when you go to Cumberland, because you really MUST, please consider shooting a donation to one (or better yet, both) of these important groups.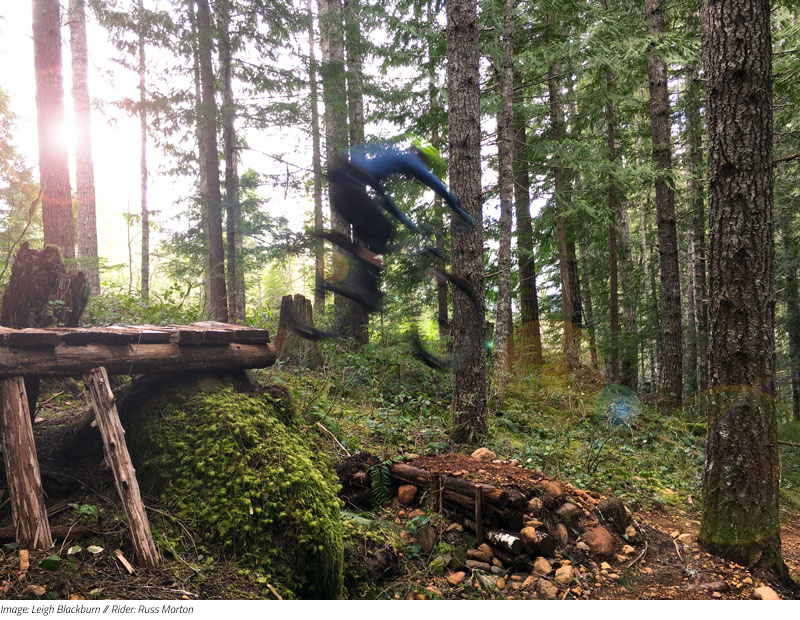 Now as I said, there's so many great trails accessed from town, so it seems most people tend not to venture out of the area. We aren't most people however! We spent a fourth day covering about 20km at Forbidden Plateau which is a short drive just North of Comox Lake. Same deal, many trails are closed due to logging in the area, but that certainly doesn't mean the legend ends here. The road up (Boston Main) is steep, so ride distances are short for how much vertical you gain. We put together a three-lap ride that hit some fantastic trails with impressive views, lots of roots and rock slabs, plus moss and loam - all the best stuff! If you have time, these trails will certainly have you using the hashtag #ForbiddenPlateauSucksTellYourFriends !
Gecko > Black Dog > Dirty Jane > White Rabbit
If Village life in Cumberland, BC means riding awesome trails, drinking great beer, eating yummy tacos, and sipping tasty coffee I'm sold on being a villager! Thank you Cumberland, you've got Vancouver Island on lock down in my opinion!
Looking for trail advice for your next trip? Stop by Sovereign Cycle in Westbank, BC.
Save
Save
Save
Save
Save
Save
Save
Save
Save
Save
Save
Save
Save
Save
Save
Save
Save
Save
Save
Save
Save
Save
Save
Save
Save
Save
Save
Save
Save
Save
Save
Save
Save
Save
Save
Save
Save
Save
Save
Save
Save
Save
Save
Save
Save